Interactive Multichannel Audio Just Got Tiny
Introducing the Bela Mini Multichannel Expander
We're thrilled to announce the latest addition to the Bela toolbox: the Bela Mini Multichannel Expander!
This add-on for Bela Mini allows you to combine powerful interaction with multichannel audio, opening up new frontiers in instrument design, interactivity and sound installation.
The Bela Mini Multichannel Expander is available as an add-on for your Bela Mini, at an incredibly affordable £60. Don't have a Bela Mini? Buy the Bela Mini Multichannel Expander Starter Kit that bundles a full Bela Mini system with the Bela Mini multichannel Expnder, for one great discounted price.
Multichannel audio goes mini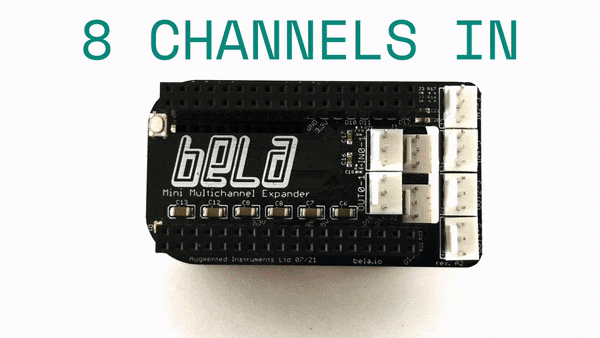 The Bela Mini Multichannel Expander fits right on top of Bela Mini, and gives you a total of 8 channels of audio in, and 8 channels of audio out. Best of all you still get all of Bela's high-performance connectivity, including analog inputs, digital I/O, plug-and-play MIDI over USB, Bela Mini's ultra-fast processing, and the Bela IDE.
All of this is packed into the astonishingly tiny footprint of the Bela Mini. Now you get huge interactivity and powerful processing with eight channels of audio I/O, in a package that's small enough to fit in the palm of your hand, and pretty much anywhere else.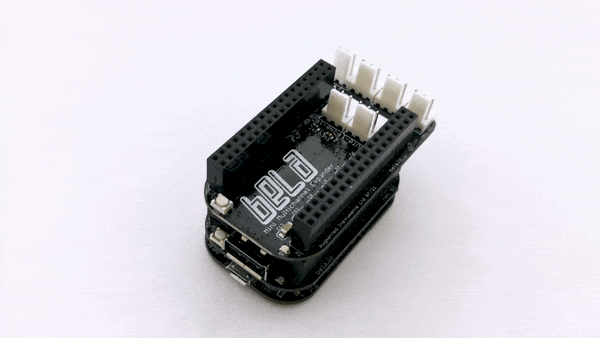 Expanding the capabilities of Bela Mini
The Bela Mini Multichannel Expander is the first add-on for the Bela Mini. It installs in seconds - just line up the pins on top of your Bela Mini, push down gently, and you're ready to go. Access ports make sure you still have all the connectivity you had before, such as 16 digital I/O and 8 16-bit analog inputs.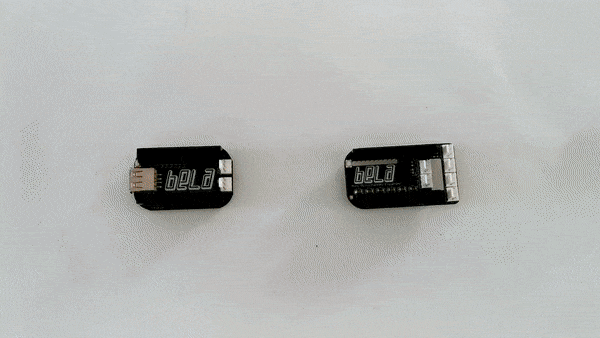 The Bela IDE has been updated with examples to get you up and running with the Bela Mini Multichannel Expander. Just plug your Bela Mini into your computer and bring up the Bela IDE in a web browser, and start learning and exploring.
Buy a Bela Mini Multichannel Expander for your Bela Mini system for only £60. If you need a Bela Mini as well, save by buying the Bela Mini Multichannel Expander Starter Kit, which includes a Bela Mini, flashed SD card, USB cable and Bela Mini Multichannel Expander.
What can I build with it?
Eight channels of audio I/O and a powerful interactive system opens up new possibilities in interactive sound, performance, instrument design, and more.
Imagine being able to capture and process sound from eight individual strings, and diffuse them through a surround sound system. Or being able to make interactive objects that are sonified from every direction, with a different sonic experience at each angle. Or building spatial sound installations that react to listeners, moving sound through multiple locations in response to presence or human interaction. Or field recording with a multi-directional microphone. Or sampling sound live, and being able to process and play it back over multichannel speakers. Or building interactive ambisonic environments.
Here are some examples of things that are already using Bela and multichannel audio:
Experimental instrument design
With 8 channels of audio I/O the Bela Mini Multichannel Expander is great for making instruments that require multiple signal paths for different strings or vibration sensors. Knurl, created by Rafaele Andrade, is a perfect example of this: a 3D printed reimagining of the cello with 16 strings and custom pickups that capture the strings in groups. Read all about Knurl on our blog..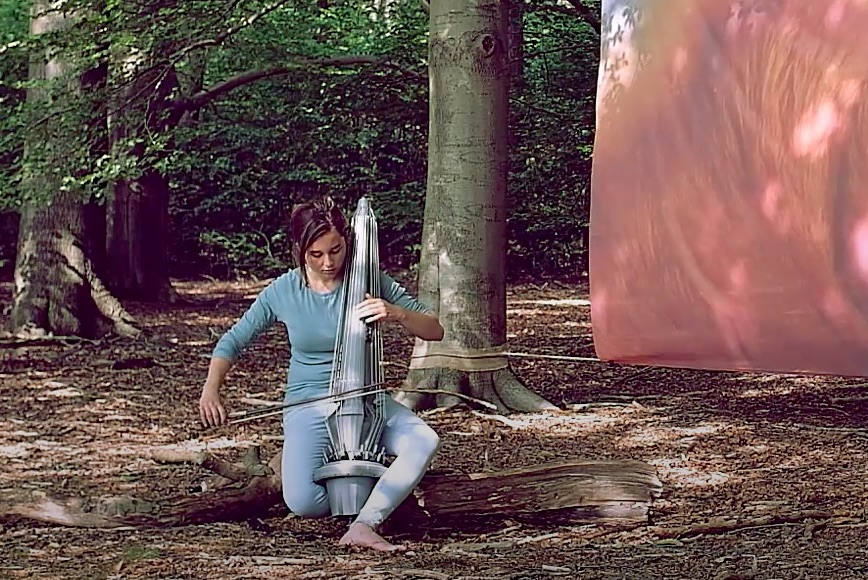 Hexaphonic guitar pickups
Hexaphonic guitar pickups have one channel per string, allowing you to manipulate or apply effects on each string individually. This is particularly useful for pitch detection, for example if you're using the guitar to control other synthesisers. One audio signal per string makes it much easier to perform pitch detection as you have 6 separate audio sources, instead of one source where all the string inputs are mixed together as a harmonic chord.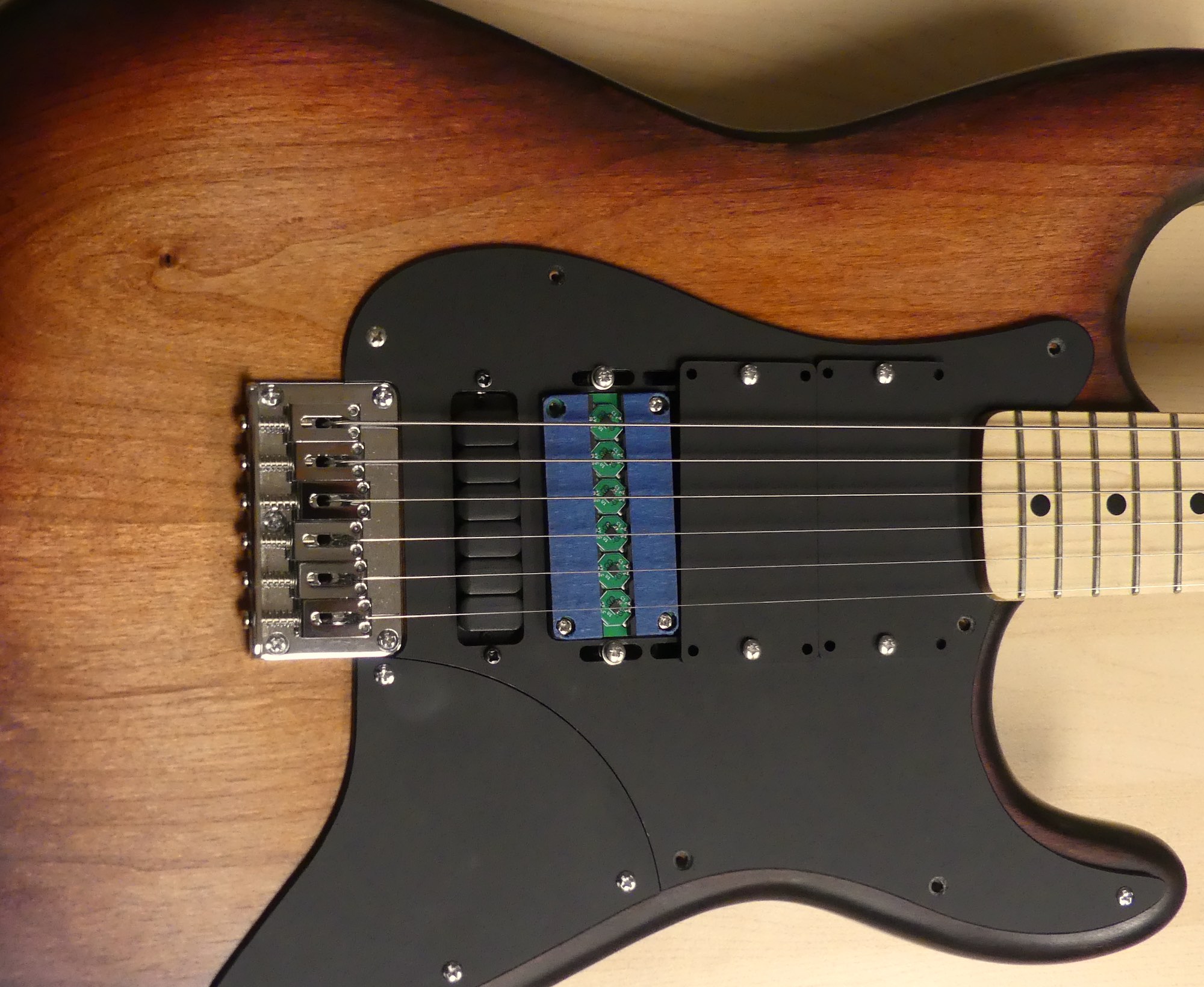 Multichannel sound installations
With multiple outputs at your disposal, the Bela Mini Multichannel Expander is particularly good for to multi-speaker sound installations, spatial sound, and ambisonics. The Audio Igloo, created by Paul Biessmann and Benoît Maubrey, is an interactive sound installation which uses hundreds of discarded loudspeakers to create a immersive electroacoustic sculpture. Check it out on our blog!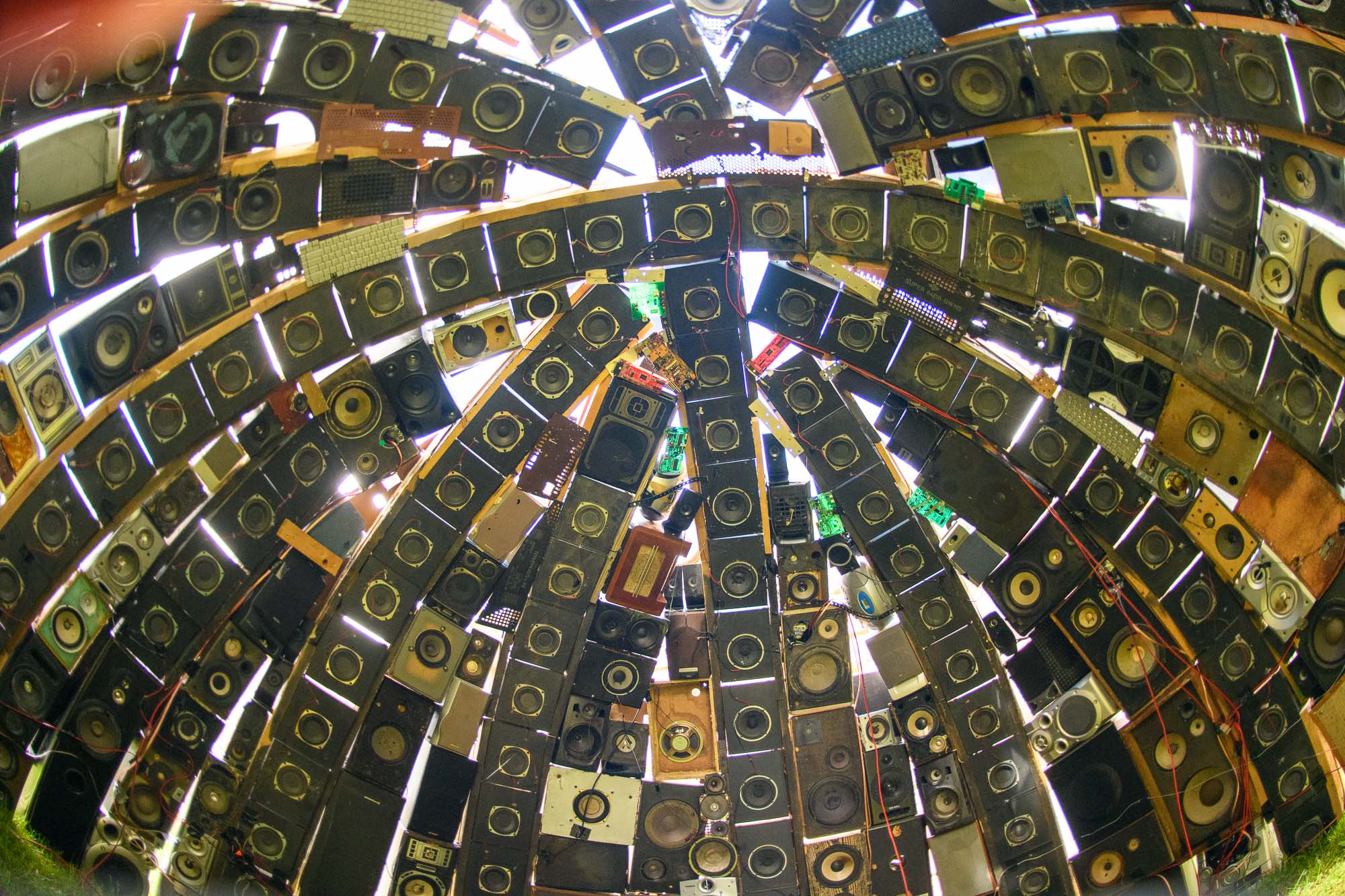 Multiple speakers in an interactive object
The Bela Mini Multichannel Expander adds only 13mm to the height of Bela Mini, so it's a breeze to power it with batteries and embed it permanently in interactive objects. Once you've finished programming Bela Mini just set your project to run on boot (click here to learn how), and that project will start running when Bela Mini powers up - perfect for the stage, gallery, or everyday use. Use multichannel audio to diffuse sound around the object so it can be experienced from all angles, and use Bela Mini's interactive capabilities to connect your own combination of interactive sensors to control the sound.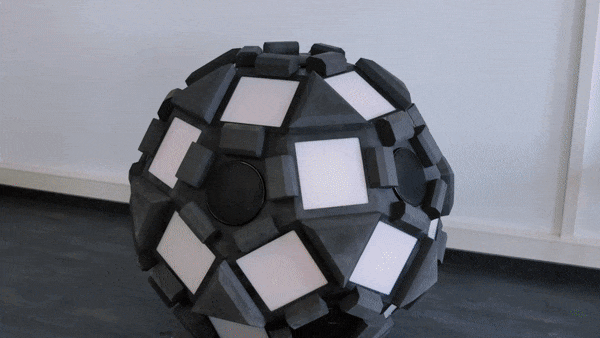 Get started with Bela Mini and multichannel audio
We make Bela so ambitious creators can get up and running right away, and think more about making beautiful interaction than worrying about tedious toolchains. Plug Bela Mini into your computer, open up the browser-based IDE, and find a programming environment loaded with great tools like dozens of examples, an interactive pin diagram, and an on-board oscilloscope. The latest Bela software includes new examples for the Bela Mini Multichannel Expander, so you can get started right away.
We've even made a video to show you how.
Want to learn more about creating with Bela? Explore the Bela Knowledge Base, where you'll find a get started guide, technical explainers, lots of tutorials for learning about and working with sound and sensors, and much more. We've also got a Bela Mini Multichannel Expander product page that has all the details, as well as explainers for multichannel example projects in C++ and Pure Data, so you can see how straightforward programming interactive multichannel audio can be.
Click below to go to the Bela Shop and get your Bela Mini Multichannel Expander as an add-on, or bundled with a Bela Mini as a starter kit for a discounted price: