Gliss Modular Touch Control
The campaign for our new Eurorack module for intimate control is now live
The wait is over! The Gliss Crowd Supply campaign is now officially open and you can help bring this project to life now. Become one of the first people to have this module by backing us on Crowd Supply and getting your hands on one of our first limited run.
Intuitive Modular Synth Touch Control
Gliss is our latest product and is an elegant and intuitive synthesizer module for touch control. This Eurorack (4HP) module lets you draw waveforms directly into your system so you can add a human touch to your control signals. It also can act as a LFO, envelope generator, signal visualizer, attenuator, slider, or expressive capacitive keyboard.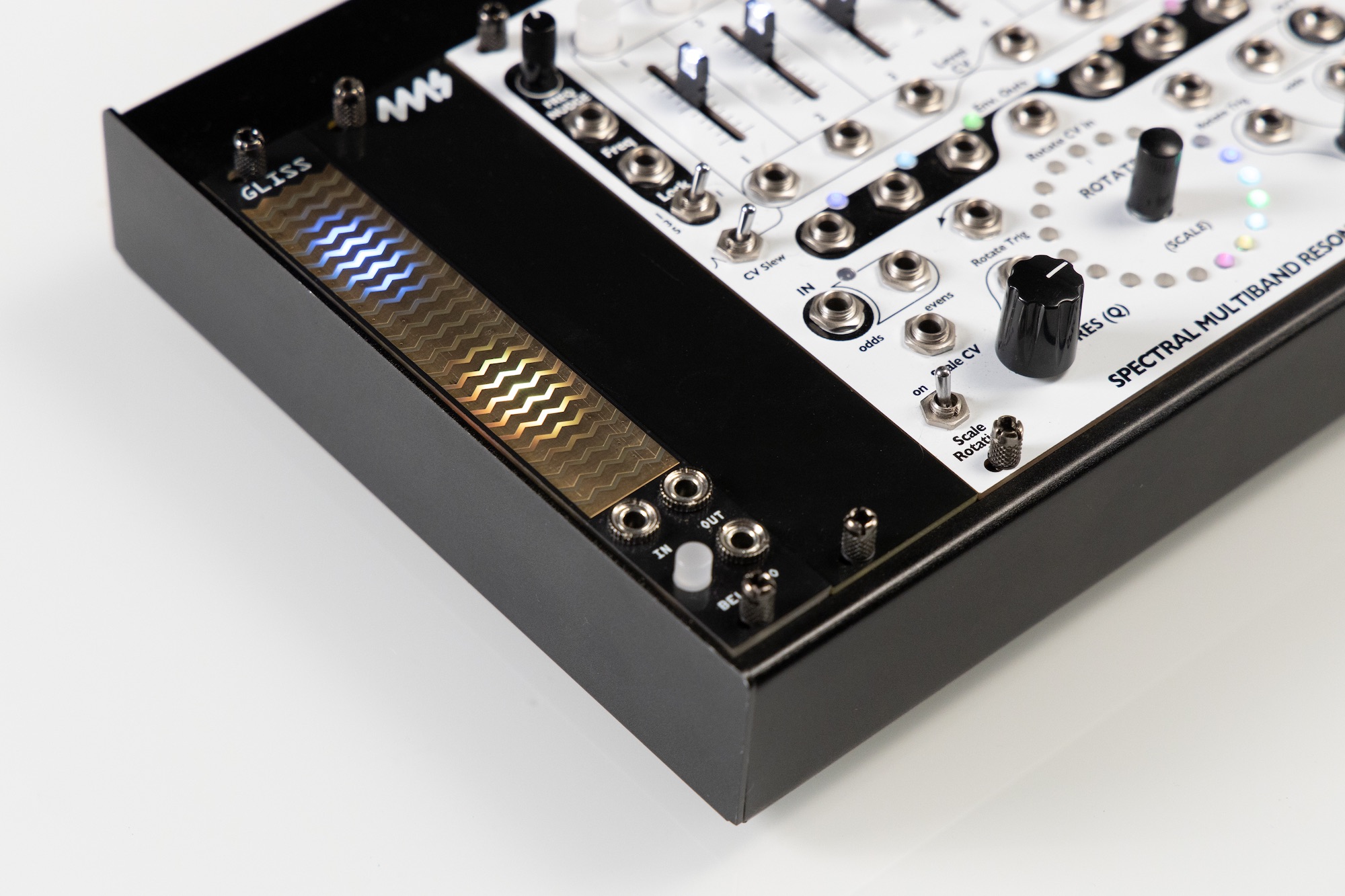 This campaign is now live on Crowd Supply where you can pick up a module for $139 exc. taxes during the campaign.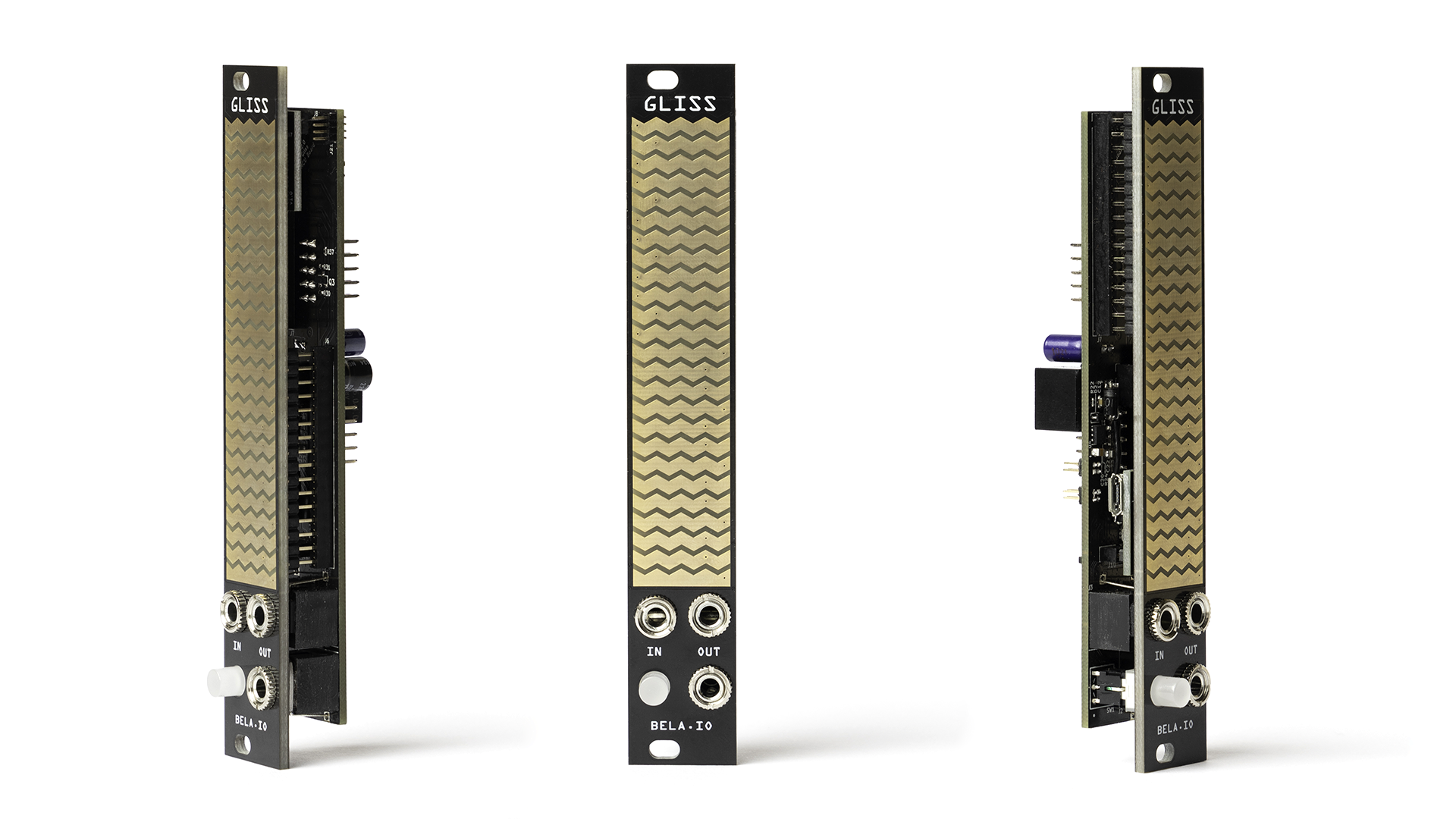 The campaign is going to bring us into the new year running until the end of January 2023 and we'll be publishing weekly updates throughout, so stay tuned! You can sign up to the campaign to receive notifications of any updates we post.
From Trill to Gliss
Gliss builds upon the technology used in Trill, our family of capacitive touch sensors, and in this campaign we will also be offering new and updated versions of our Trill sensors for purchase. Trill is a family of touch sensors that was inspired by the way we use our hands to interact with the world. Trill uses capacitive touch sensing to precisely track finger movements, making high-resolution touch sensing accessible to engineers and designers who want to incorporate touch into their interactive projects.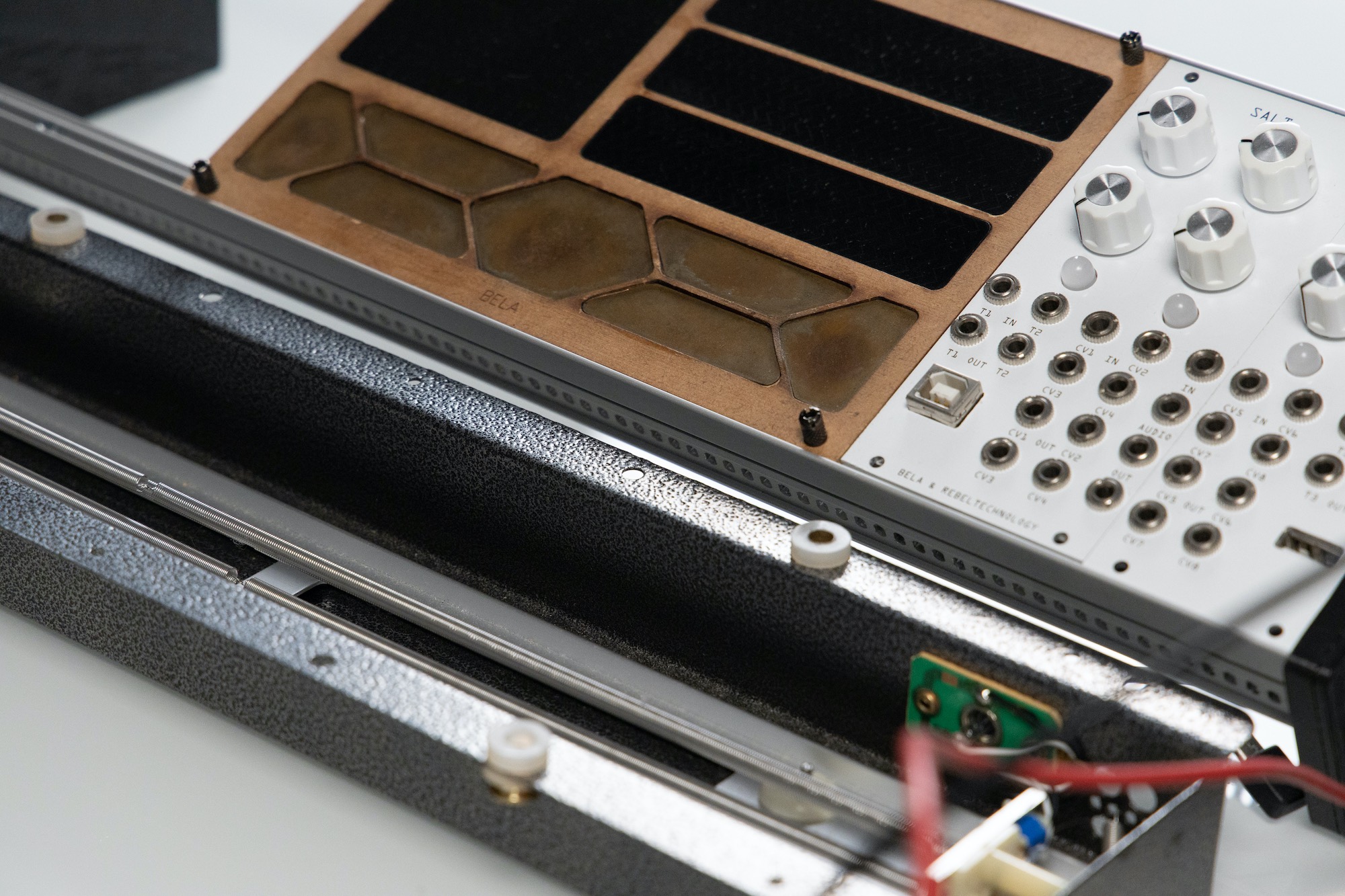 This updated design switches out the Grove connecter for the significantly smaller QWIIC connector and also features design improvements like castellated pads on Trill Craft. Trill sensors are the perfect toolkit for building custom interfaces, bespoke controllers, and touch panels. Use them to sketch interface ideas and create new interactions in your hardware projects.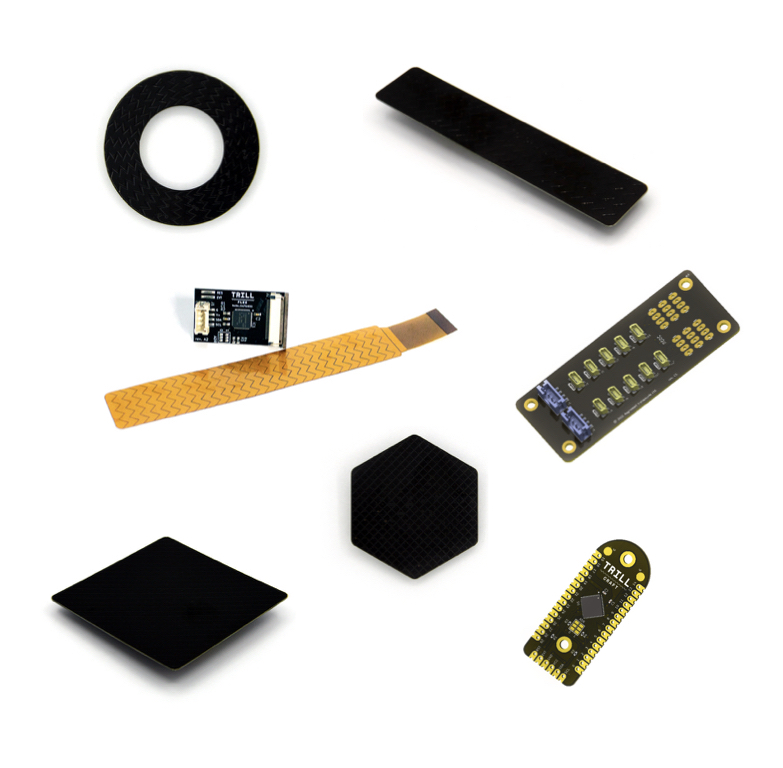 Gliss in Action
Here are a series of development diaries which we will be releasing in the coming weeks. They serve to show the firmware of Gliss in its beta state, which we are actively developing in collaboration with a group of beta testers. Everything about the behaviour of the module is still subject to change, but we're very happy with the point we've reached so far.
Mode selection and direct control mode
The first video gives a brief overview of how to navigate between different modes, set input and output voltage ranges, and change other settings of the module. Giulio also gives a very brief intro to the direct control mode.
Scale-meter mode
The second video looks at some of the things you can do with the scale-meter mode which make Gliss into the perfect utility module for scaling and offsetting CV signals on the fly. You can also do really useful things like clipping signals in creative ways to alter the waveform of an oscillator, all through the use of the touch sensor.
Record and waveshape mode
The third video looks at recording gestures into Gliss. These can be triggered as envelopes, looped to create LFOs with custom waveshapes, or play them back as custom wavetables where either the frequency or phase can be controlled via CV.
These videos are just a taste of the many things you can do in each mode, there are in fact many other possibilities we didn't cover here. We'll be posting more videos looking at the other modes. In the meantime, thank you so much for the ongoing support and you'll hear more from us soon!
Delivering in May 2023

These are complex times for building hardware and to ensure that this project is not delayed by the semiconductor crisis we have already secured the key components to build a first run of units. This means that we hope to deliver this first limited production run to backers by the 1st May 2023 (and we will try our best to deliver before then).
Backers outside of the US
The prices displayed on Crowd Supply are in USD and exclude all taxes. That's common for most US sellers. On checkout, the local taxes for the customer location will be added. For example if you order from Germany, then the local VAT rate will be added to your total (19% VAT in the case of Germany). In addition to this there is the shipping fee and then this is all you will need to pay to receive the module.
When the campaign ends the rewards are sent out using Mouser. They prepay VAT and pre-clear customs for packages shipped to all EU countries, the UK, Switzerland, Australia, and New Zealand. This is similar to shipping with DDP (delivered duties paid) incoterms which means that you will not have to pay anything more to receive your parcel on your doorstep. Mouser are one of the biggest electronics retails in the world and they have finely tuned machine when it comes to distribution.