Introducing the CTAG Multichannel Audio System
Multichannel audio for Bela
We are excited to announce the release of the CTAG FACE and BEAST multichannel audio systems, available for pre-order now from the Bela shop.
Developed by Henrik Langer and Robert Manzke of CTAG Audio in collaboration with Bela, the FACE is a cape for the BeagleBone Black with 4 audio input channels and 8 audio output channels. The BEAST, created by stacking two FACE capes on top of each other, doubles the amount of available audio I/O to an impressive 8 input channels and 16 output channels.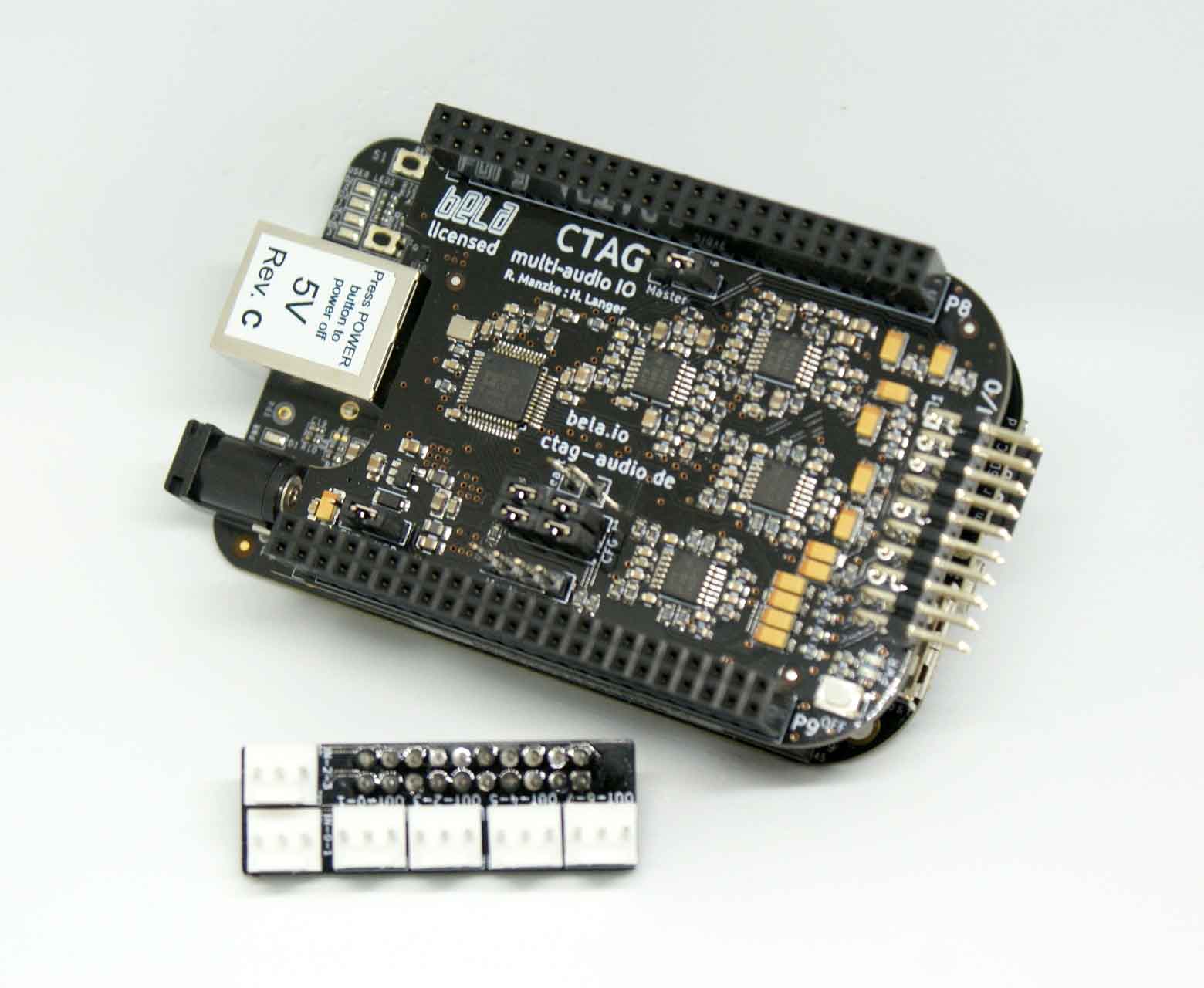 The CTAG capes are fully compatible with Bela, and can take advantage of Bela's unrivalled sub-millisecond latency, along with Bela's streamlined workflow and development tools. They can even be used together with a Bela cape to gain access to Bela's 8 DC coupled analog inputs and outputs. They can also be used with ALSA drivers for compatibility with standard linux applications.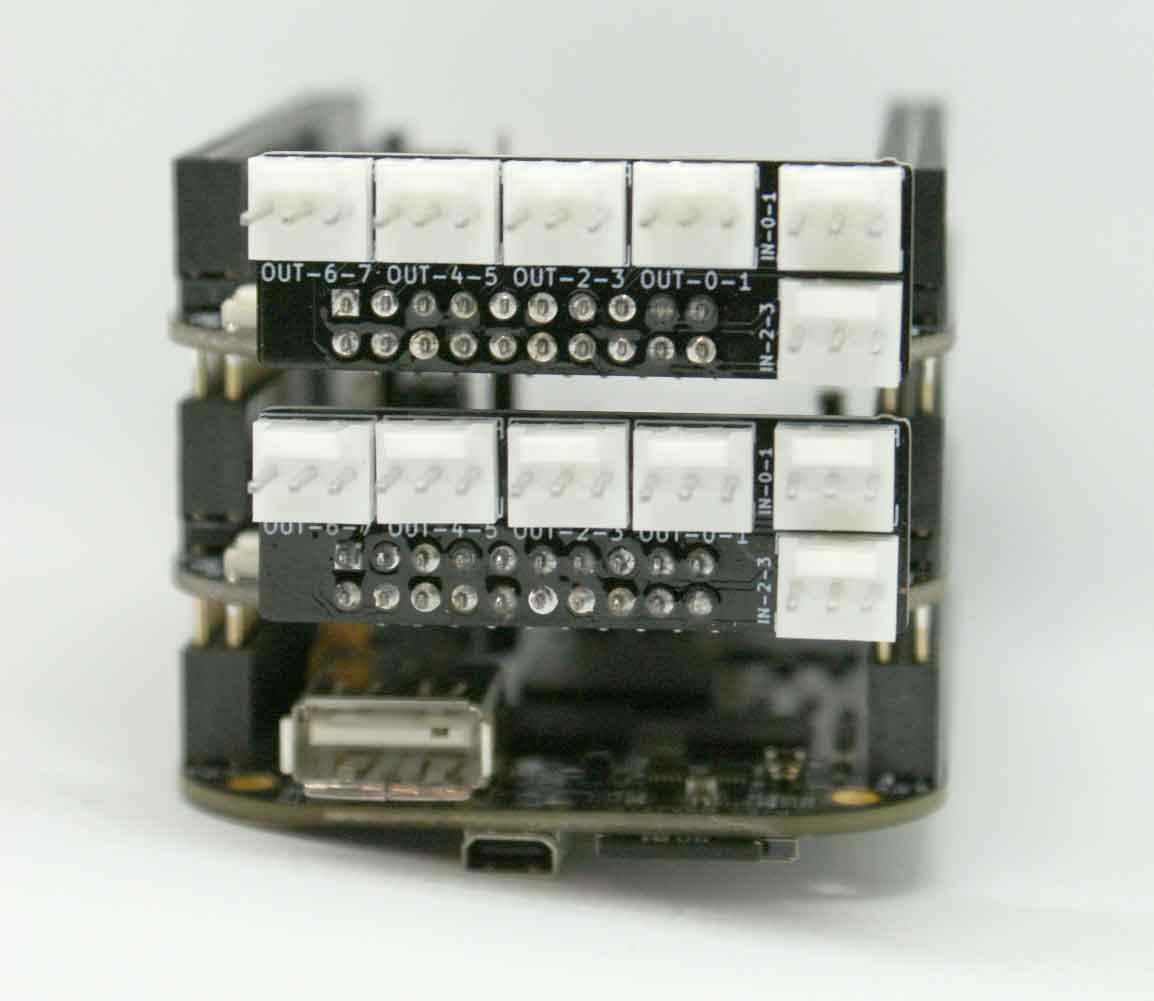 For more details on the CTAG build, take a look at the hackaday project page.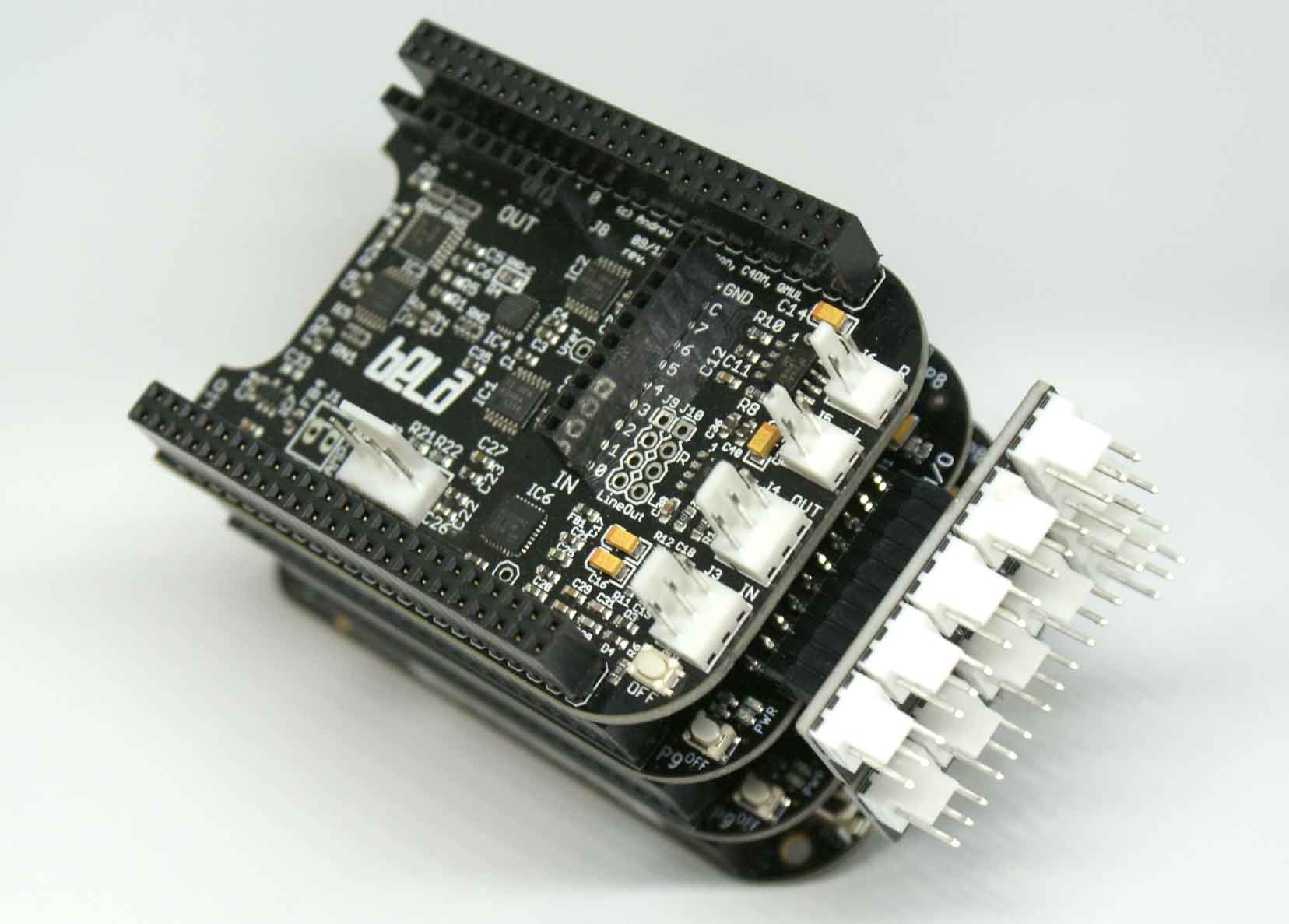 Tech specs
| Feature | Spec |
| --- | --- |
| audio inputs/outputs (FACE) | 4/8 |
| audio inputs/outputs (BEAST) | 8/16 |
| latency (Bela) | 1ms* |
| latency (ALSA) | 3.2ms** |
| sample-rate/bit-depth (Bela) | 48KHz/16bit |
| sample-rate/bit-depth (ALSA) | 48, 96, 192KHz/24bit |
| THD+N | -85dB (approx) |
| crosstalk | -100dB (approx) |
* Guaranteed by Bela's hard-real-time environment ** Dependent on system load