An effects pedal for free improvisation
Finnish musician Jukka Kääriäinen's Bela based guitar pedal
My name is Jukka Kääriäinen and I am a Helsinki based musician focused on free improvisation, experimental and contemporary music. My main instrument is guitar, which I started to play at the age of 6 years. In this blog post I am going to try and explain how I use Bela in my practice and how it has affected my artistic work and approach.
Non-idiomatic free improvisation
I've always been fascinated by the effect pedals that guitarists use to "bend" their sound. I was always checking out what new sounds there would be out on the market to add to my rig. Of course, I found out pretty quickly it's rather expensive and most of the time I was wondering if the pedal could sound somehow even wackier? This led me to exploring the world of Pure Data and adding a laptop to my signal path with custom effects that I had pieced together.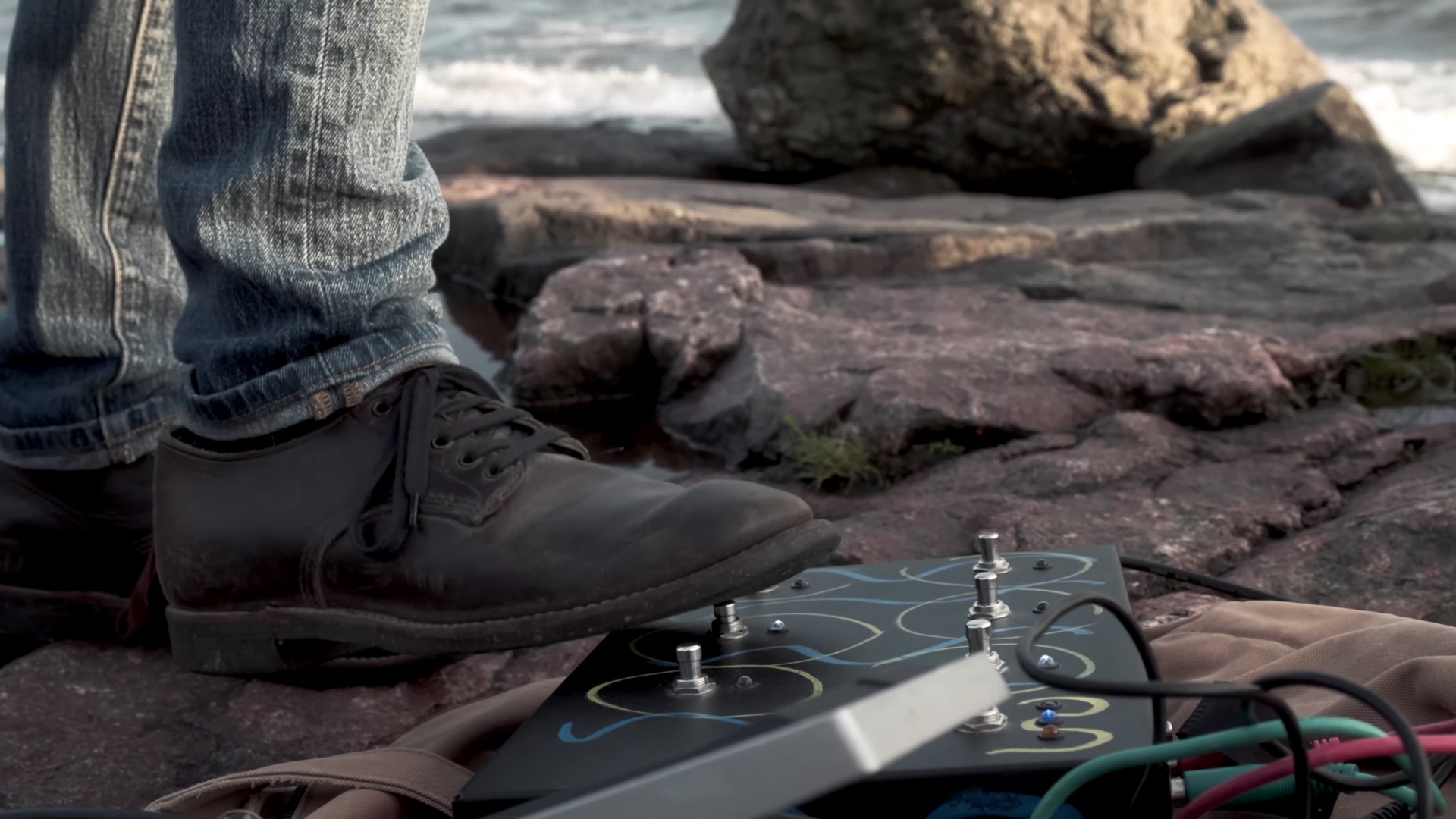 This solution was alright, but now I had to carry a laptop, soundcard and reamp box to the dusty venues and try to keep an eye on them so that no-one would steal them before or after the gig! I also didn't like the aesthetic side of having the laptop on the stage. Then luckily I came across the Bela Platform at my studies in Aalto University Medialab.
Creating a custom pedal with Bela
With Bela I assembled a very simple pedal using Bela's audio ins and outs without any additional buffer or booster circuits. In practice I often use other pedals in my signal path, before and after the Bela, so the buffer circuitry exists there.
The pedal has a total of 6 switches for switching effects on and off and one bank switch to browse through different banks of effects. I have 2 inputs for expression pedal connections and one potentiometer, which is mainly used for controlling the master volume.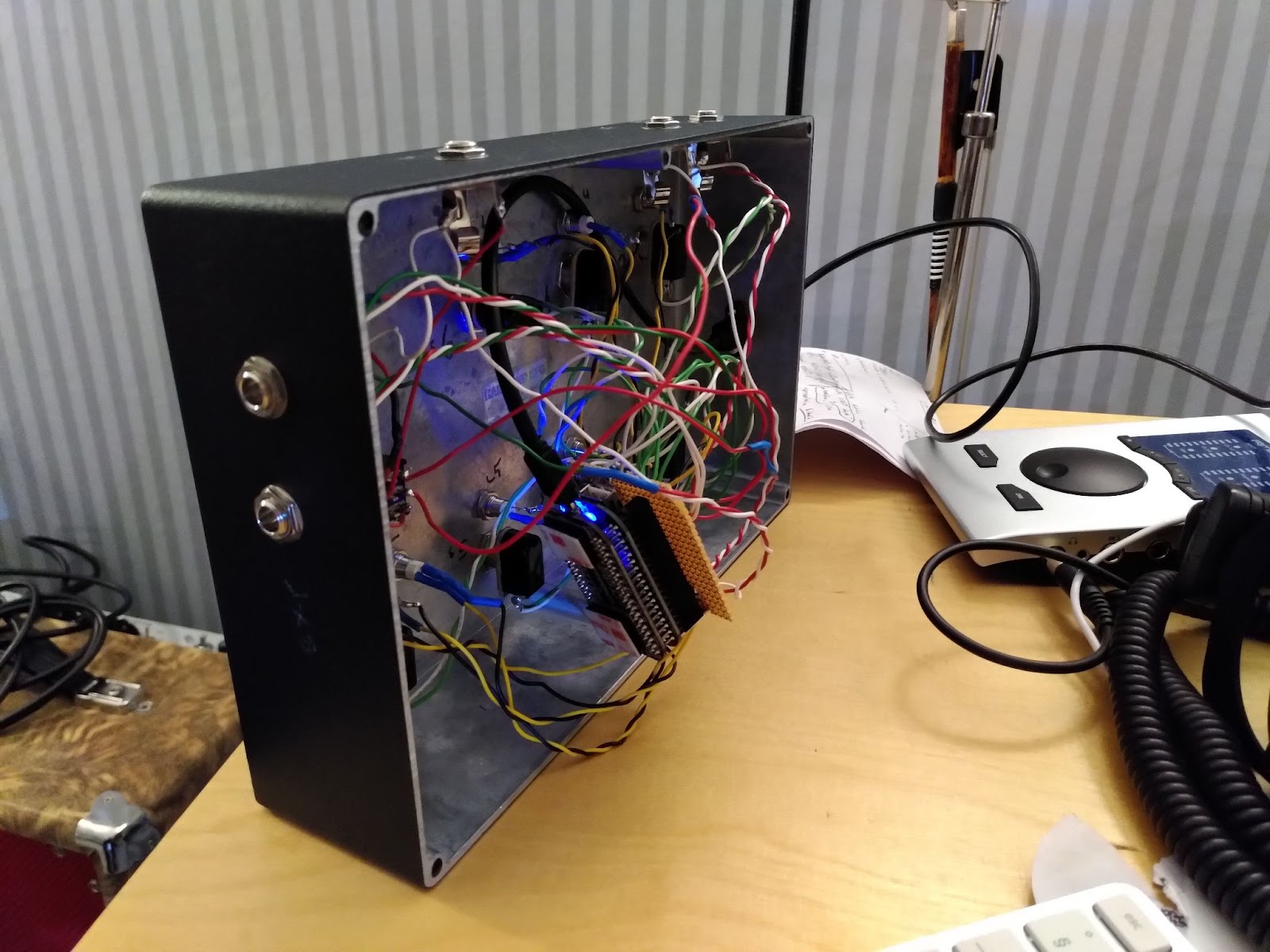 Bela has proven to be robust. I think I've played + 150 gigs with 1st and 2nd versions of the pedal. Both of them work very well. I built the second version mainly because I wanted to have a backup.
On stage
Bela has definitely had a big impact on my playing. This is because the programming is usually in constant flux and I am always trying to implement new ideas whenever I have time to dedicate to it. I mainly use the pedal for some very idiosyncratic looping and time-based effects. Sonically, looping is an endlessly interesting area to me, and you can get pretty far with that type of effect and very quickly.
Also, especially when playing solo concerts, looping is a great way to build interesting layers in the music. In a way, having Bela in my signal path creates this positive feedback feedback loop, where my playing sets some needs for programming the pedal which then again sets needs for my playing. It certainly has helped me to develop my own voice or path with the guitar which I can hopefully recognized by.
About Jukka Kääriäinen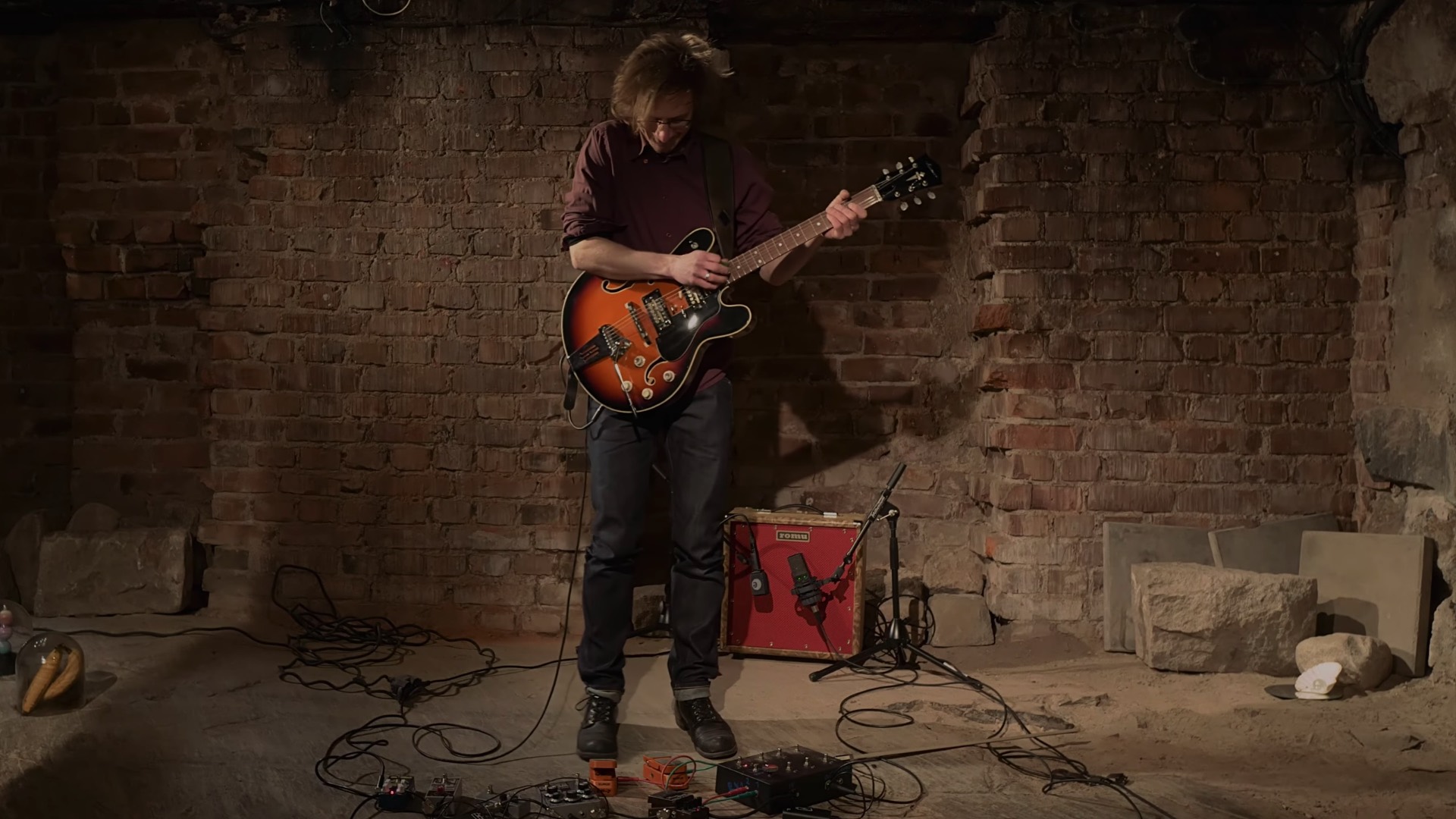 Jukka Kääriäinen is a musician and sound artist based in Helsinki Finland. Jukka is an active performer in the Finnish scene of improvised and contemporary music and has collaborated with musicians such as Teppo Hauta-Aho, Kalle Kalima, Harri Sjöström, Emilio Gordoa, Elena Kakaliagou, Rieko Okuda, Antti Virtaranta, Roomet Jakapi, Lauri Hyvärinen, Ilia Belorukov, Anil Eraslan, Mikko Innanen and Paul Pignon and has premiered pieces by composers such as Sebastian Hilli, Sami Klemola, Clara de Asis and Leo Dupleix. Jukka is also a member of contemporary music ensemble Sähkökitarakvartetti.