Soundink by Selenay Kıray
A tool for painting and drawing with waveforms and timbres
Soundink is an adjustable pen/brush holder which sonifys the act of drawing or painting by generating sound which is reactive to the position of the pen/brush. Created by Istanbul based artist Selenay Kıray, this project uses an accelerometer and Bela Mini.
Drawing sound
Soundink was developed by Selenay as an act of resistance against the lack of interdisciplinary tools. She views the modern world as at times unsupportive to interdisciplinary individuals and approaches and wanted to create a tool which gives voice to a new space shared by disciplines.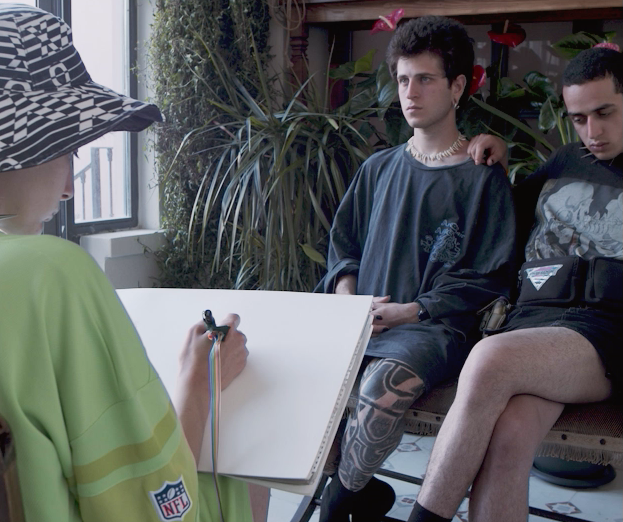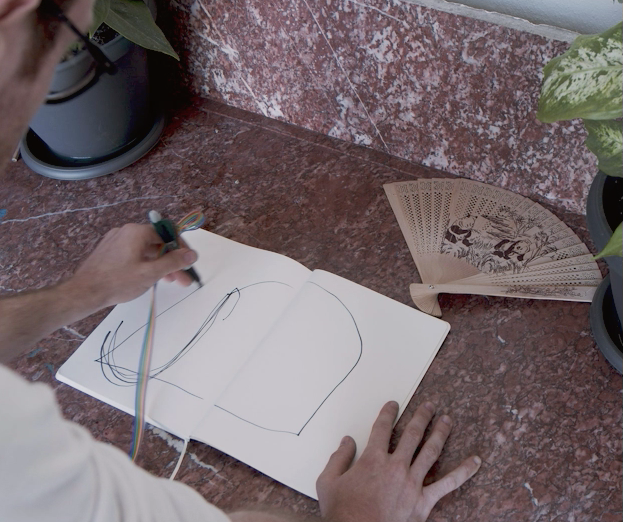 Soundink is a reaction to the over classification of disciplines, personalities, ideas, abilities in the institutional world, a siloing which encourages individuals to do one thing at a time and to focus on one discipline while being blind to others.
How it was made
This tool includes a Bela Mini as the main processor for generating and manipulating sound and a 3-axis accelerometer which had been sewed to a rubber band. The movement data coming from the accelerometer goes to the analog inputs of the Bela Mini running a Pure Data patch which synthesises sound.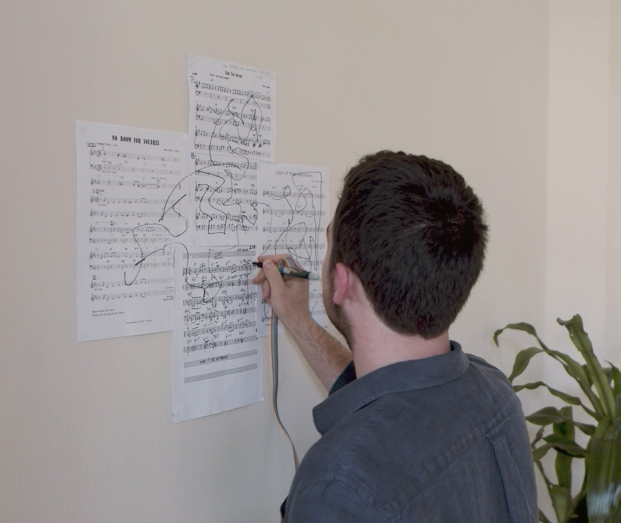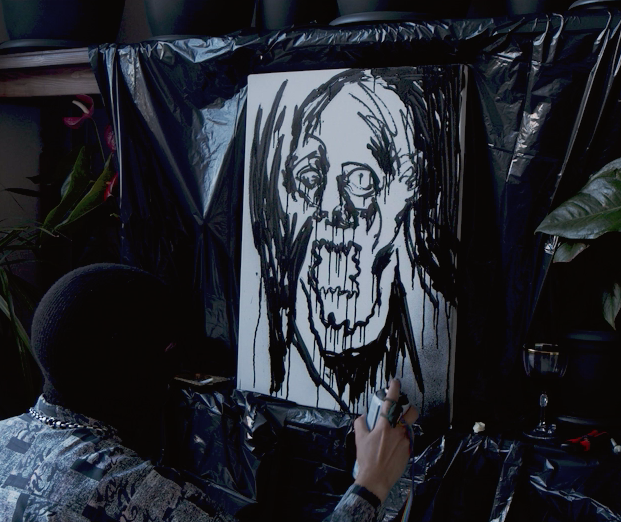 In the video above a two voiced sampler patch had been used for each of the six artists who participated. Soundink is an instrument which anyone can simply use by pressing the power button on the powerbank, choosing their brush or pen, attaching the accelerometer to their implement of choice, and plugging their headphones to the output of the box.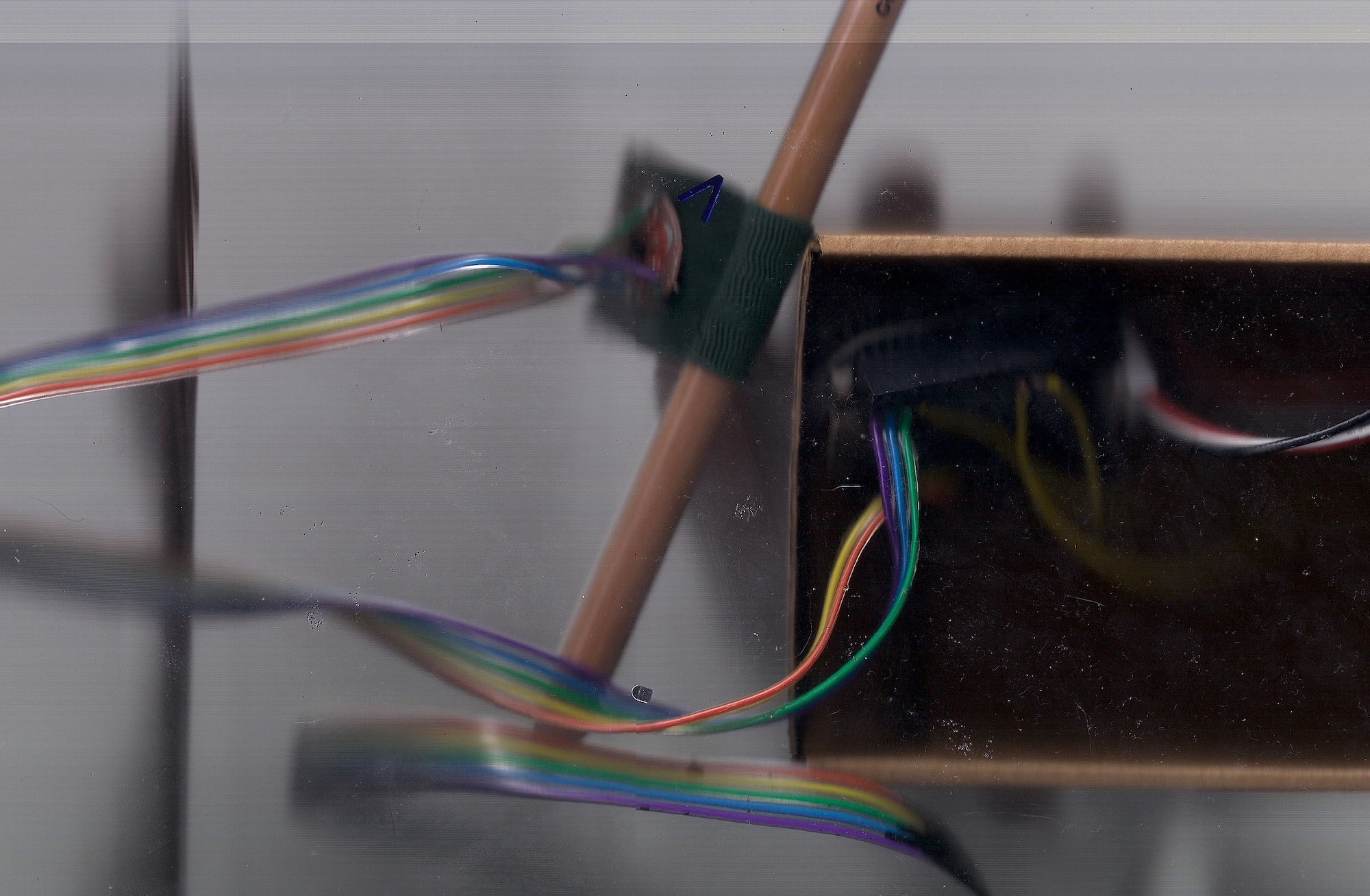 About Selenay Kıray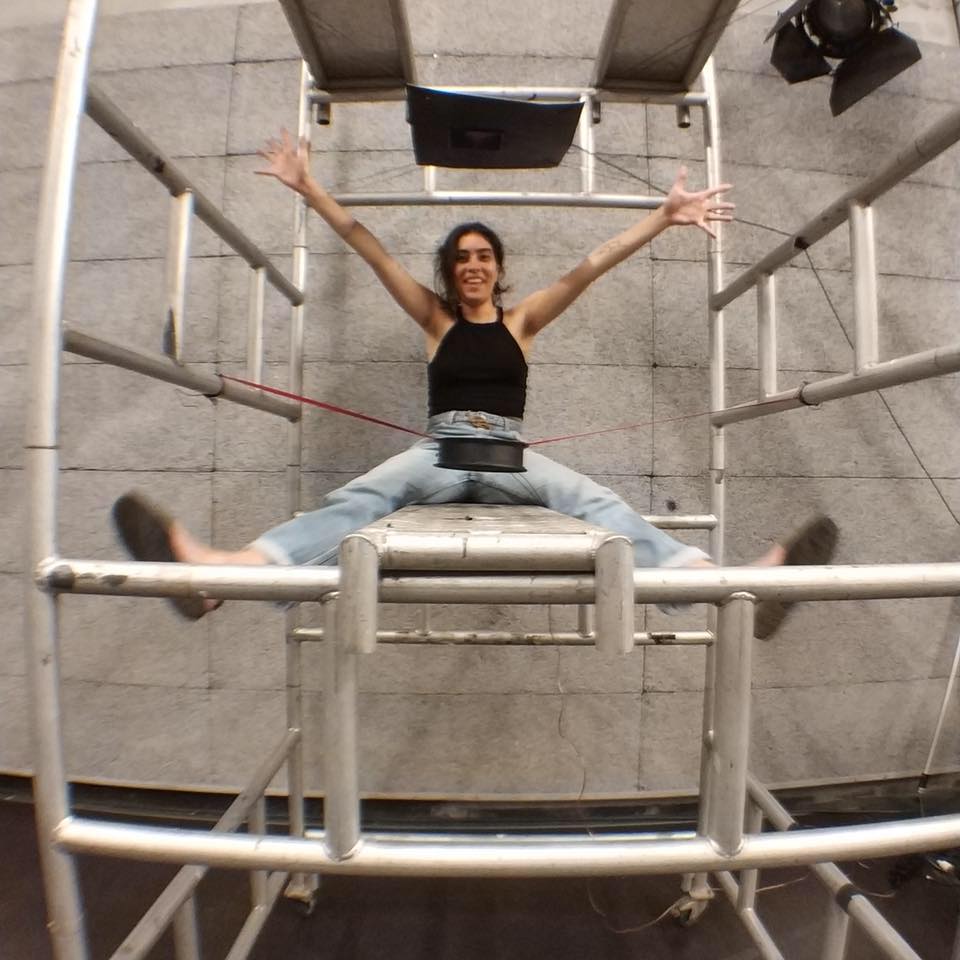 Selenay Kıray (aka randomized issues) is an artist based in Istanbul. Her interdisciplinary work mainly addresses themes such as sustainability and electronic arts, and her approach is often collaborative in nature. She focuses on making the close relationship between different disciplines visible and developing projects within the scope of urban sound installations in order to embrace critical thinking. You can find out more about her work on her instagram.