Teaching Spotlight
Site-Responsive Sonic Art at Arizona State University
In this post we'll give an overview of the Site-Responsive Sonic Art course which takes place at Arizona State University in Tempe, Arizona, USA. We're especially excited to feature this course on the blog as it was one of the first modules ever taught with Bela and is still going strong today.
Site-Responsive Sonic Art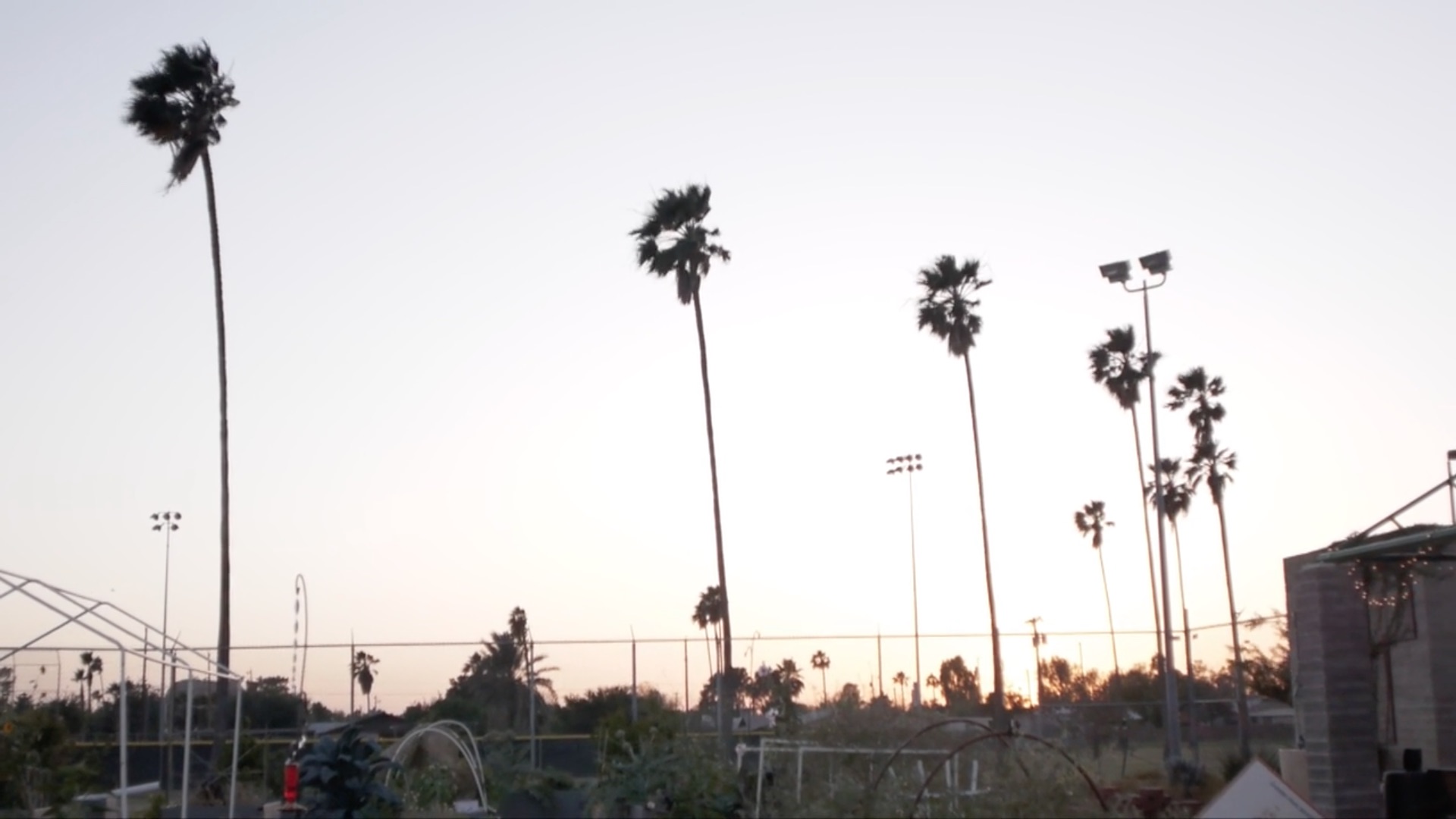 Course Overview
Starting in 2017 at Arizona State University, Site-Responsive Sonic Art is one of the earliest university classes to use Bela. It is a hybrid graduate and undergraduate course that is taken by students within the School of Arts, Media and Engineering (AME), and from the Herberger Institute for Design and the Arts (HIDA) more broadly. The course explores technologically-mediated sonic responses to site through human, material, and environmental considerations. There are typically 10-20 students each year, and the course runs for 15 weeks during the spring semester. Students develop sound installations, performances, and provocations using the Bela microcomputer, sensors, microphones, and Pure Data (Pd) in order to create acoustic, sociocultural, and political responses to a variety of sites.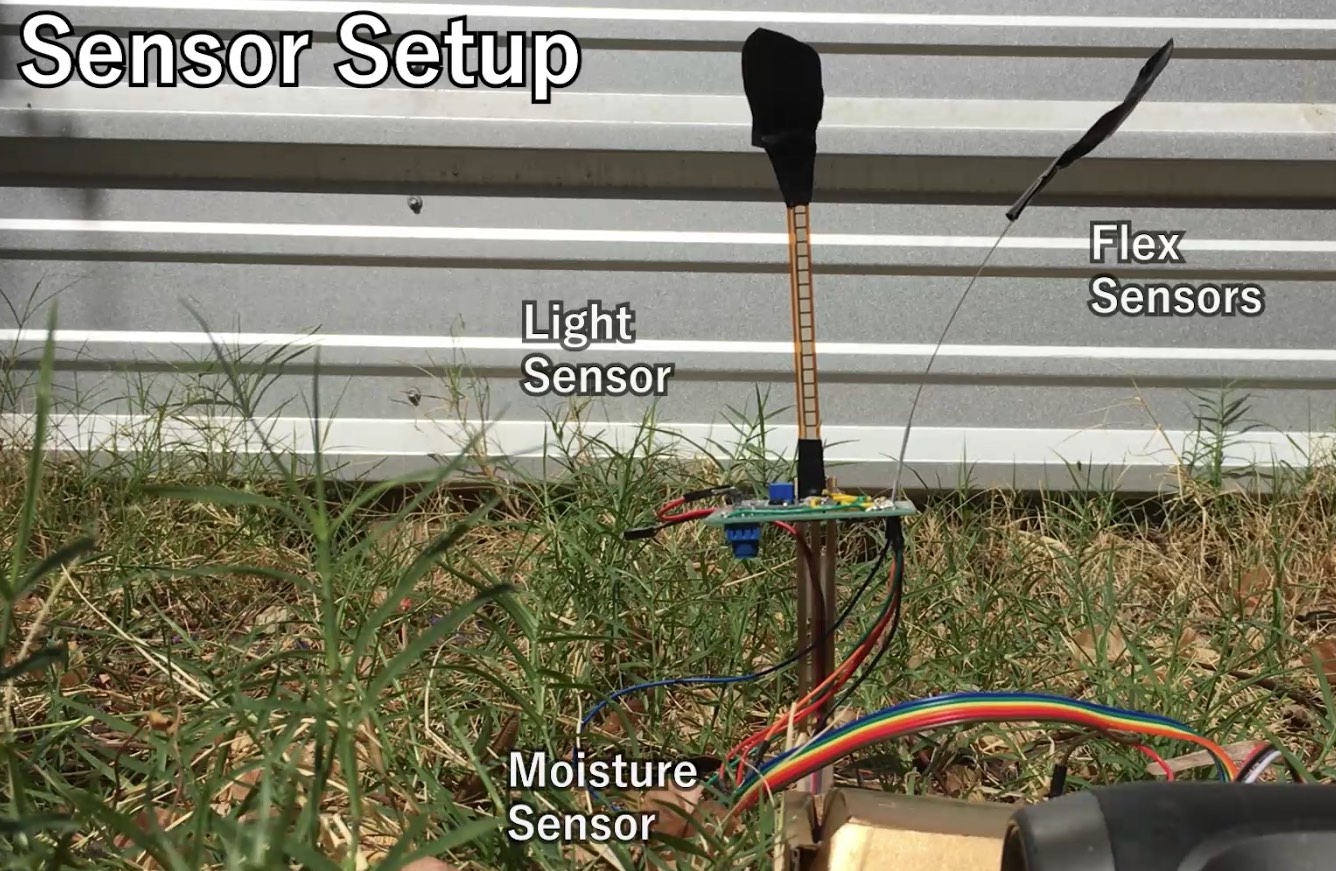 Course Description
This experiential and practice-based course explores the idea of site-responsive sonic art. Rooted within the site-specific non-representational practices of visual artists in the 1960s, a site-responsive approach suggests that rather than capturing and representing the world around us, we can use digital means to participate directly in these environments. Students explore how digital media can elicit material from different places and spaces, where the form of the resulting work is drawn out from the relationships between the environment, the particular technologies employed, and the participants themselves.
AME is an interdisciplinary school and the course is taken by a variety of students who are at different stages of their academic careers, and may be on different degree programs. Students are expected to have some experience working with digital sound and digital-physical systems, but Pd is taught from scratch and we typically work through the sensor and Pd tutorials on the Bela site, supplementing where needed.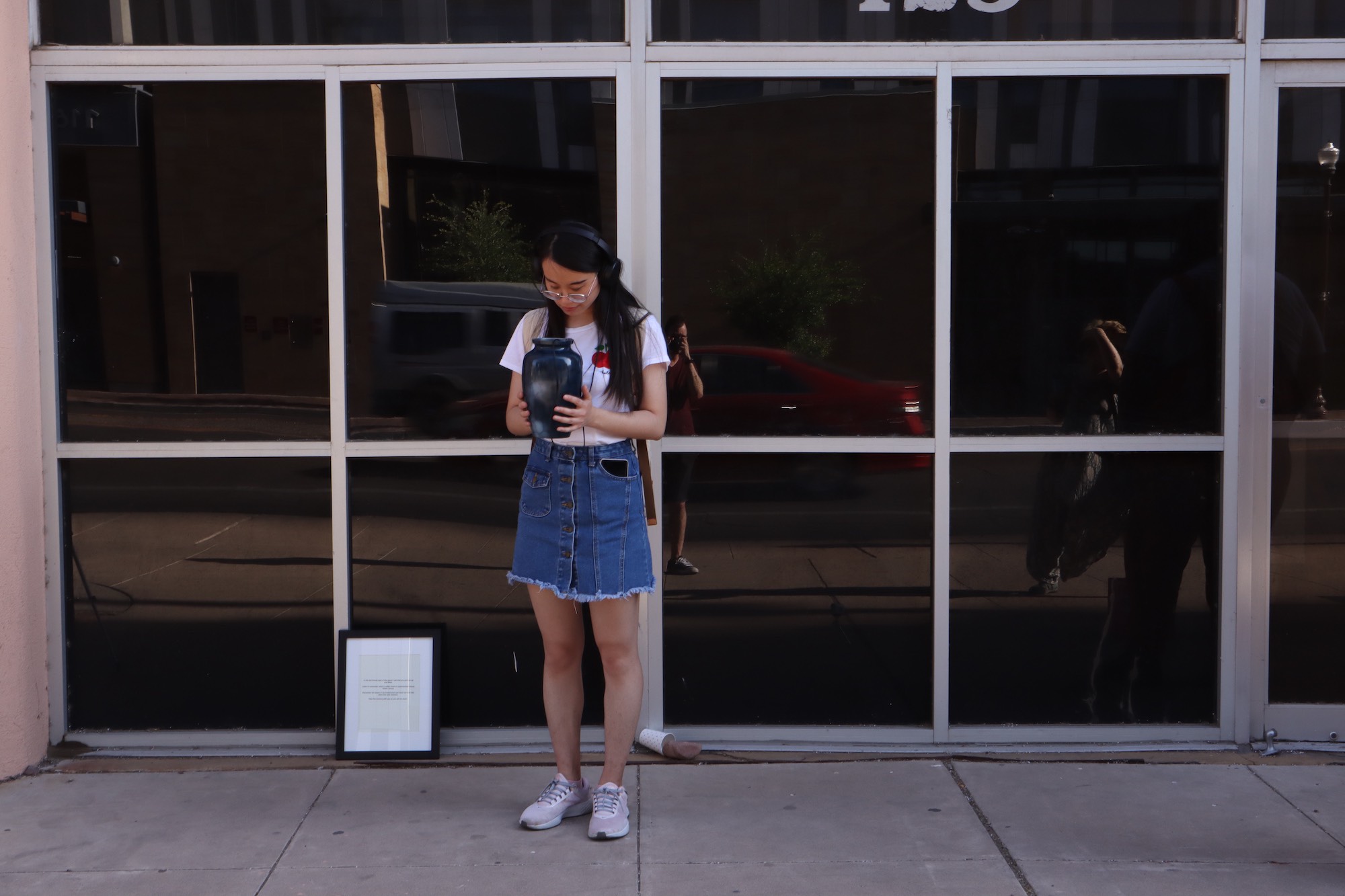 Students are provided with kits that include a Bela (original or mini), USB battery, a small portable powered speaker, along with a breadboard, electret microphone breakout board, and a variety of sensors. Aside from the technical aspects, the course involves weekly readings and presentations drawing on a range of work related to sonic art, site-specificity, sound studies, and environmental sound. A midterm essay is also required in which students imagine a speculative site-responsive installation at the Desert Botanical Garden in Phoenix, AZ. The essay asks students to address the course topics through a thematic lens of their choice.
Class guests have included media artist and festival director Stanzi Vaubel, PhD, who is known for creating large-scale collaborative site-specific events, as well as composer, author and scholar David Rothenberg whose career has involved writing and performing on the relationship between humanity and nature.
Final Projects
Here is a selection of some of the student final projects from over the last six years. These are typically presented at locations around campus but they took place at locations accessible to the students in 2020 and 2021 due the COVID-19 pandemic.
A Path Unfolding (2020): A multichannel sound installation
Shomit Barua is a doctoral student in the Media Arts & Sciences PhD program within AME. His final project, A Path Unfolding, was a response to social distancing measures during COVID-19 in April 2020. His installation transforms a dirt trail adjacent to a dried up ditch into an "aurally lush path to promote wellness and walking meditation". Since taking the class, Shomit has continued to use Bela in a variety of public art installations, including in collaboration with multimedia artist Christine Cassano.
Underneath the Abandoned Church (2021): A collaborative feedback performance at the Monroe Abbey
MFA students Rebecca Pipkin and Guillermo Gutierrez write: "Using contact mics, sensors, Pure Data, and two Belas, we both manipulated the sounds collected in the space during a live performance. As artists and sculptors, gathering materials and transforming them into something new is vital to our creative practices. We used the sonic expressions found within the site, along with technology, to harness that sonic material and sculpt it. Through this ephemeral performance, we built a relationship with the space to better understand [it]. In uncovering the resonance of the space through this archival act of care, we created a sonic communion with the architecture and each other."
The Reading Buddy 9000 (2021): A reading motivation robot
Digital Culture graduate student Cole McLeod created a reading motivation aid with his Bela. Cole, who also helps tutor our undergraduate students in a variety of creative coding languages, created some Brian Eno-inspired tape loop emulations in his Pd code. With Reading Buddy 9000, you'll never stop reading…
Frequen-c (2017): An installation with sound, color, and light
During her time as an undergraduate student, Alexia Lopez Klein, an artist who specializes in interactive media and sensor-based systems and the Program Manager of the ASU Library Makerspace, created an immersive audio-visual installation in which sound would respond to light patterns. Inspired by the work of artist James Turrell, whose work is installed on the ASU Tempe campus, Alexia worked with Bela, Pd, photocells, and LED strips to create an enveloping multisensory experience.
Installation responding to the humanitarian crisis at US-Mexico border (2021)
Recent MA (Ethnomusicology) graduate, Eric Cureño created an installation in response to the early 2021 humanitarian crisis when migrant children traveling from Mexico to the US were being held in inhumane and sometimes fatal conditions in US Customs and Border Protection (CBP) custody. His piece, which involved a caged robotic child's toy asked: "How can we imagine a space that is off limits to the general public? How can we represent these sites with limited knowledge/access? How do we feel being on the outside while experiencing the feelings of being trapped inside?" His sonic art installation aimed to "transport you to both realities while providing a social commentary on the southern border crisis that is a reality to us all." Eric's installation was technically sophisticated in terms of both the software and hardware. He worked with accelerometers, joysticks, and a passive infrared sensor (PIR), in addition to developing his own robotic controls for the stuffed animal child's toy. Below is a clip of his robotic system in action:
The Secrets Below and Its Mysteries Beyond (2022): A site-responsive sound installation
Undergraduate Digital Culture student Percy Humphrey created a site-responsive sound installation at the entrance to a beloved space known as the Secret Garden on the ASU Tempe campus. He wrote: "​​The garden is a little oasis for me to escape the harsh sun and the hectic energy of students moving between locations. With the contrast this garden brings I wanted to highlight the entrance to the garden as a transitionary space or 'portal' to a more tranquil place of rest." Percy used a Bela, four loudspeakers, and an ultrasonic sensor to realize his work.
About Lauren Hayes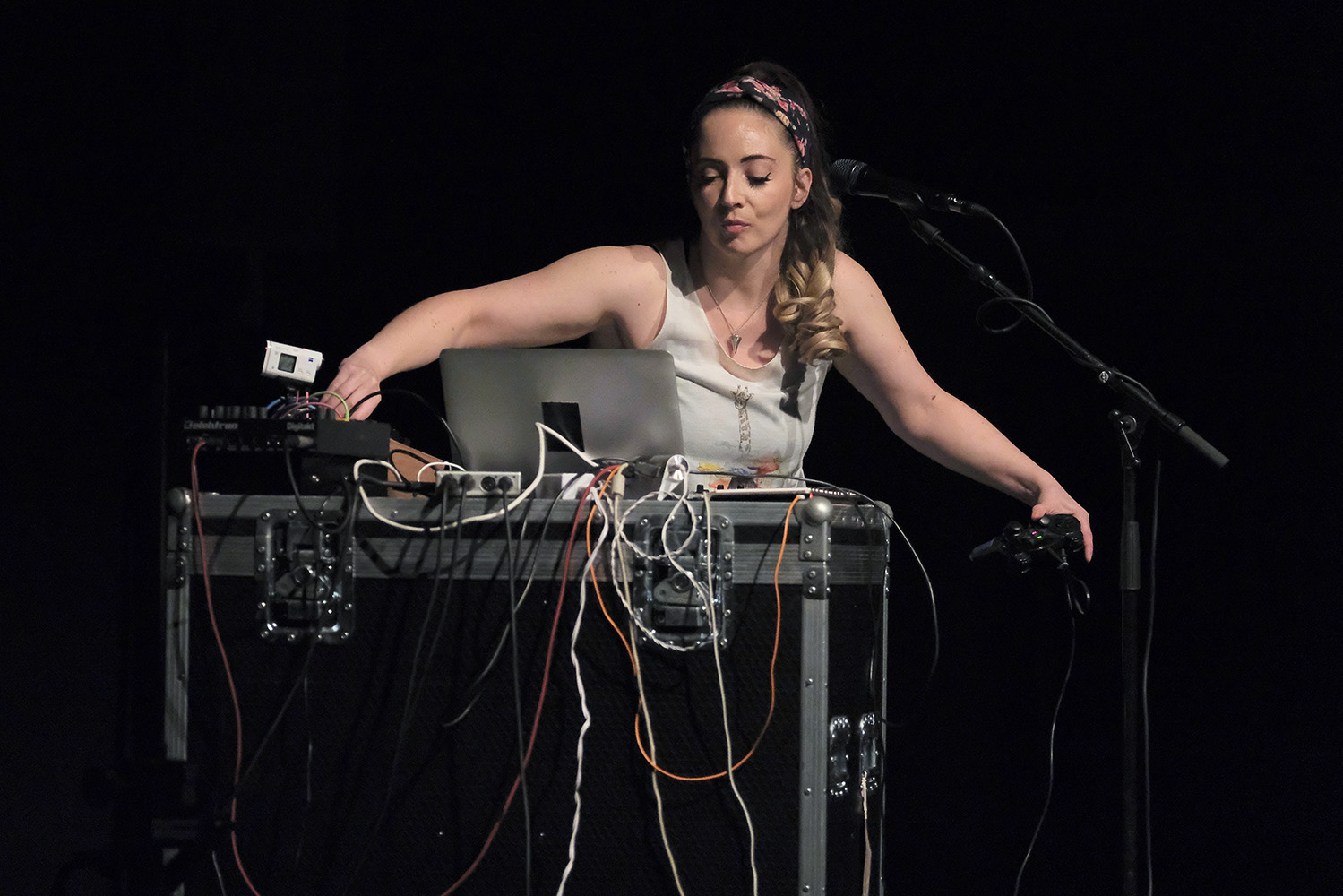 Site-Responsive Sonic Art is taught by Lauren Hayes, PhD, who is Associate Professor in the School of Arts, Media & Engineering at Arizona State University. She developed a practice of site-responsive sonic art after her experiences of performing with live electronic improvisation systems over many years and has published research articles on the topic in Organised Sound, Interference Journal, and Applied Sciences. She first found out about the Bela after taking a workshop on using the D-Box with the Augmented Instruments Lab at the New Interfaces for Musical Expression (NIME) conference in Louisiana, 2015.